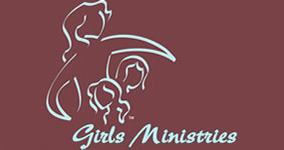 Girls Ministries is designed for mature Christian women to mentor young girls. Clubs for ages 3 through 6th grade meet each Wednesday night from 7 to 8:30pm.
The fivefold purpose of Girls Ministries is:
To win girls to Jesus Christ through loving acceptance
To teach them to walk in obedience to God's Word
To help them develop spiritually, mentally and socially
To encourage girls to use their God-given gifts and abilities
To enable them to touch their world with the love of Christ
Clubs include:

Rainbows - for preschool girls and boys ages 3 and 4

Daisies - for Kindergarten girls

Prims - for 1st and 2nd grade girls

Stars - for 3rd through 5th grade girls

Friends - for 6th through 8th grade girls

Contact us with any questions about how to get involved!