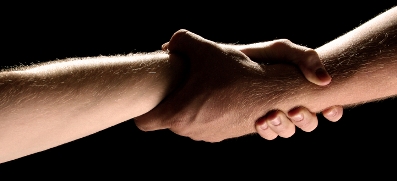 Orange County First Assembly of God believes in the powerful testimony of love through actions. OC Outreach is composed by a multicultural leadership team and a group of volunteers that serve food the 2nd & 4th Thursday of the month in the Family Life Center. Through collective efforts, cooperation with local schools (Sierra Preparatory, Fairhaven Elementary, etc.), businesses, and donors, our ministry has been giving toys, food, school supplies, and clothes to hundreds of families each year. Last year we led a Thanksgiving Outreach event and reached out to more than 100 families, and a Food and Toy Drive event that brought more than 450 families!
The way we present the gospel to these families is not through words but by praying for their needs as they come and get their boxes of food. Pastor Fernando Tamara, OC Outreach Director, implemented the segments of prayer because "there are other profound needs that we don't know and understand in the life of the individual". He thinks that when we exercise the discipline of prayer, God is present and God is available to heal, hear, connect, touch, and respond. We asked each individual how we can pray for them. Because most of them come with different needs, when they see God responding to their needs, they publicly exalt the name of Jesus and others simply asked for the hours of our services. We show the love of Christ in a tangible way to approximately 45 families. The biblical mandate to do what we do comes from what Jesus taught us, "For I was hungry and you gave me something to eat, I was thirsty and you gave me something to drink, I was a stranger and you invited me in." (Matthew 25:35)
We need more volunteers to help throughout the week as this ministry expands. If you would be willing to help set up, pick up food, sort clothes, or simply pray with people in need, please see Pastor Fernando Tamara or contact the church office to get involved. It only takes 2 hours (10am-12pm) on a Thursday morning to impact the life of an entire family for a lifetime. Will you make the investment? Sign up to help today!