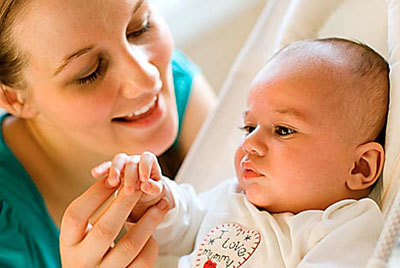 The Early Childhood Ministry is designed for children 0-5 years. Our qualified staff is CPR and First Aid Certified, background checked and trained to provide a godly, loving environment for babies, toddlers and pre-schoolers.
Childcare is provided on:
Sundays at 9am and 10:30am for our morning church services
6pm on the first Sunday evening of each month
Wednesdays at 7pm
Special events as needed
Only scheduled staff are allowed in the Early Childhood department during service times.
Classrooms are age appropriate in design and equipment for:
Babies (3 months to 23 months)

Toddlers (2's & 3's)
Pre-schoolers (4's & 5's)
In order to provide the best care possible, parents are asked to bring a diaper bag for their child with the following items:
Two or three disposable diapers
A pacifier or other item, should your child need it for security
A spare outfit
A bottle of milk, formula, clear juice or water
All personal items should be labeled with the child's first and last name before arriving at your child's class.

When you arrive, a staff member will meet you at the check-in area to receive your child and baby bag. It is important to let the attendant know any information that will help in caring for your child, such as feeding times, sleeping times, allergies, and special needs. A staff member will apply an adhesive name tag to your child's clothing. You will be given a number card with your child's matching number and a vibrating pager. Please keep your pager on your person in case the workers need to page you if your child cries more than 10 minutes or has other needs that should to be brought to your attention.

NOTE: For the security of our children, a child will not be released to a parent without presentation of the number card.

Please contact us with any questions you might have!