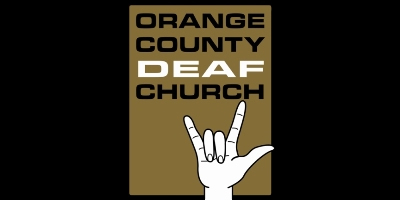 Orange County Deaf Church was founded on July 4th, 1993. It is a Deaf Culture Ministry Department established and run by Orange County First Assembly of God.
The Department consists of a Deaf Pastor and various ministries leaders. All services use American Sign Language and voice interpreting for Hearing people if needed.
It is a place where you can discover a living, loving God who wants to touch your life. It is a place where you can experience a life- changing relationship with Jesus Christ. It is a place for Deaf people like you! This is a great place to belong!
Meeting Times:
Wednesday BIble Study - 7 PM in Fireside Rm
Sunday School- 8:45 AM (Adults - Room 11)
Sunday Worship Service- 10 AM in the Chapel
For more info contact Pastor Bill Gipple at BillG@ocfirstag.com
VP 714-586-5915